For this project, I wanted to stay as authentic as possible. No retouching, no burst shooting, no glamorous studio artifacts: a photographer in tune with a human struggling with an nutritional disorder during the pandemic. 
The instant polaroid seemed obvious to me.I took my Sinar 8x10 camera out of my suitcases and searched the web for the last 7 boxes of 8x10 Polaroids…. 
 A Support that would limit me to 7 shots per character due to the extremely limited stock; a support that would give me no certainty, placing me in the same fragile space as my characters. 
The cliché would bear the real scars of a simple chemical reaction, a stubborn and unpredictable burden, such as that which affects these young people.
I don't know if this all makes sense, the pictures will speak for themselves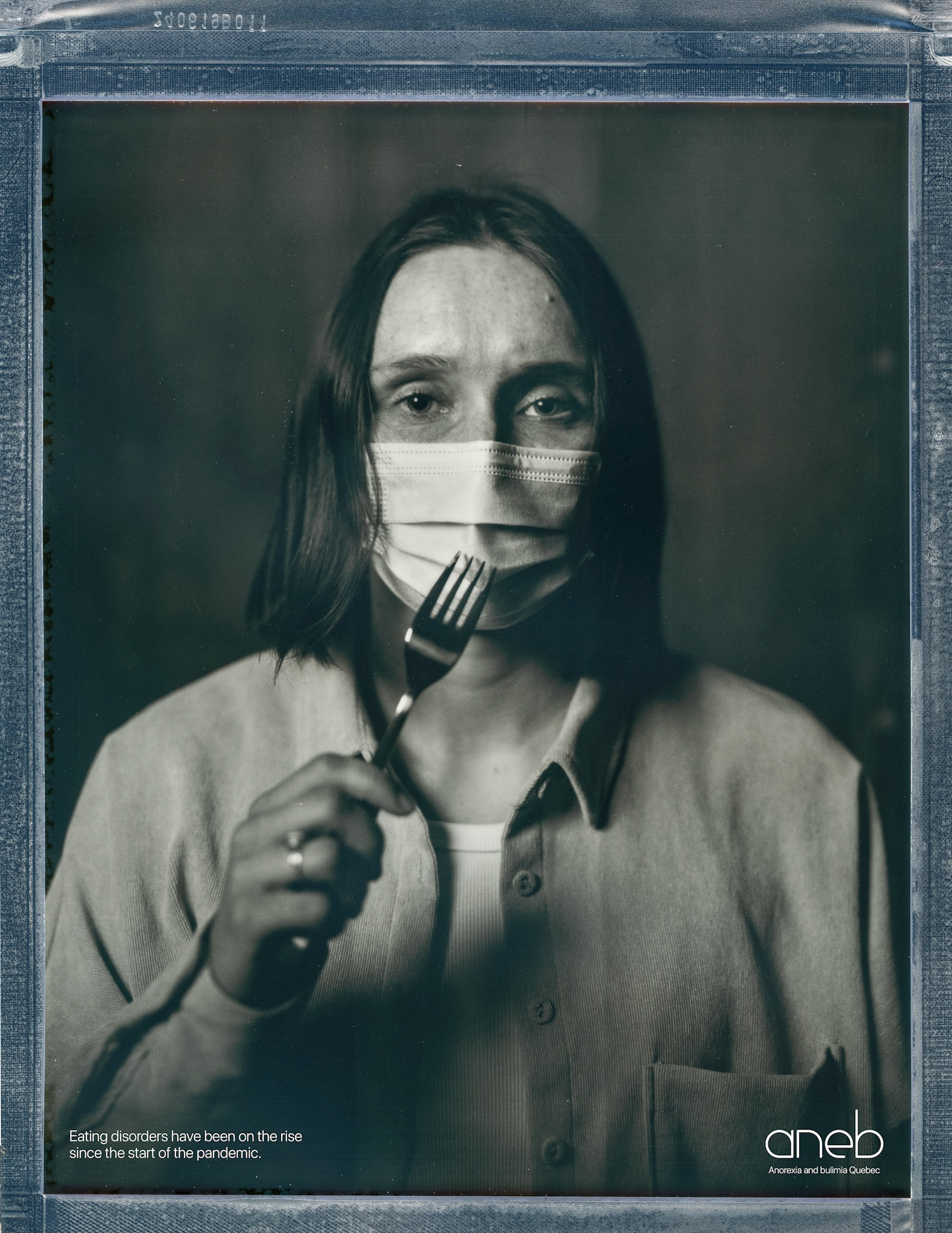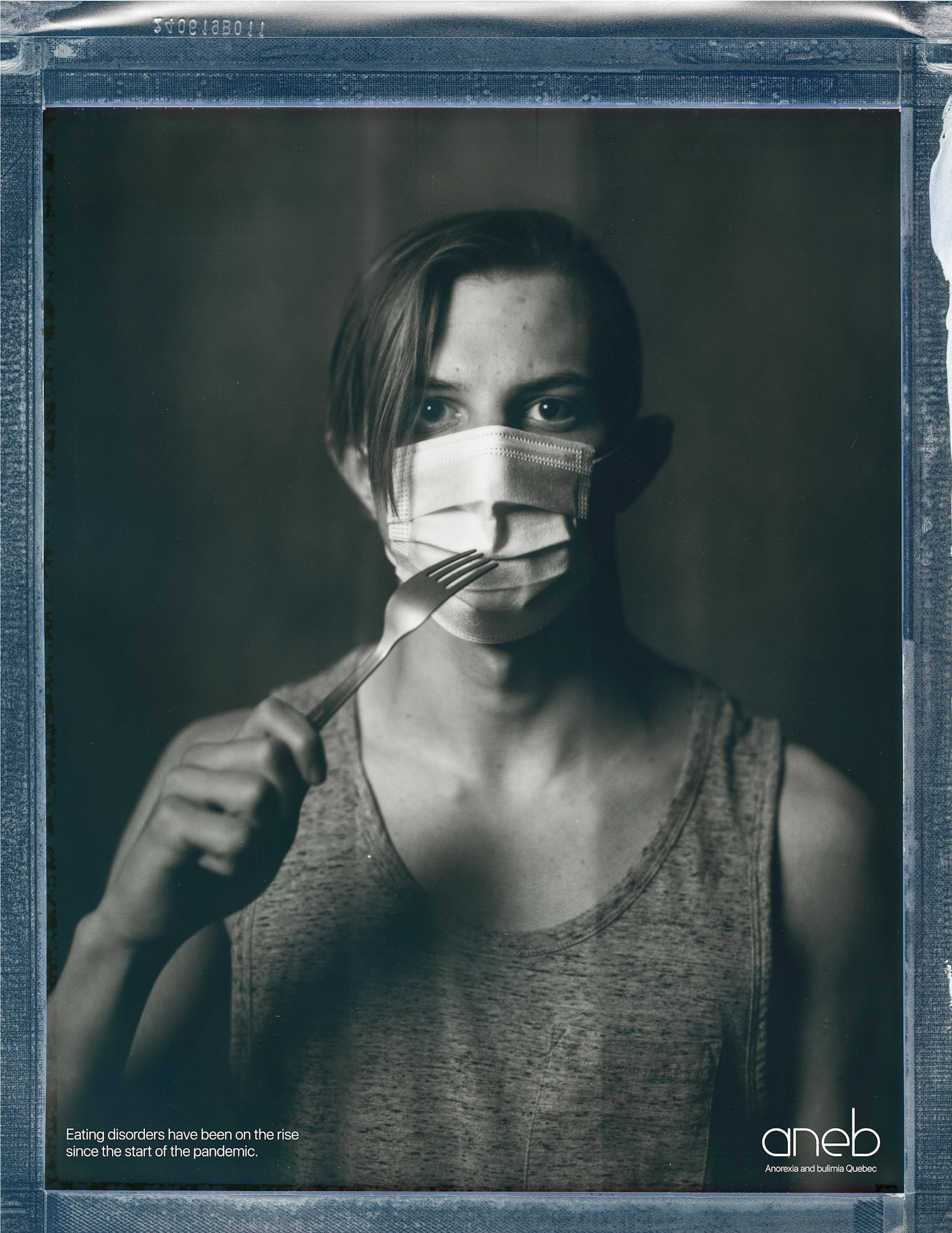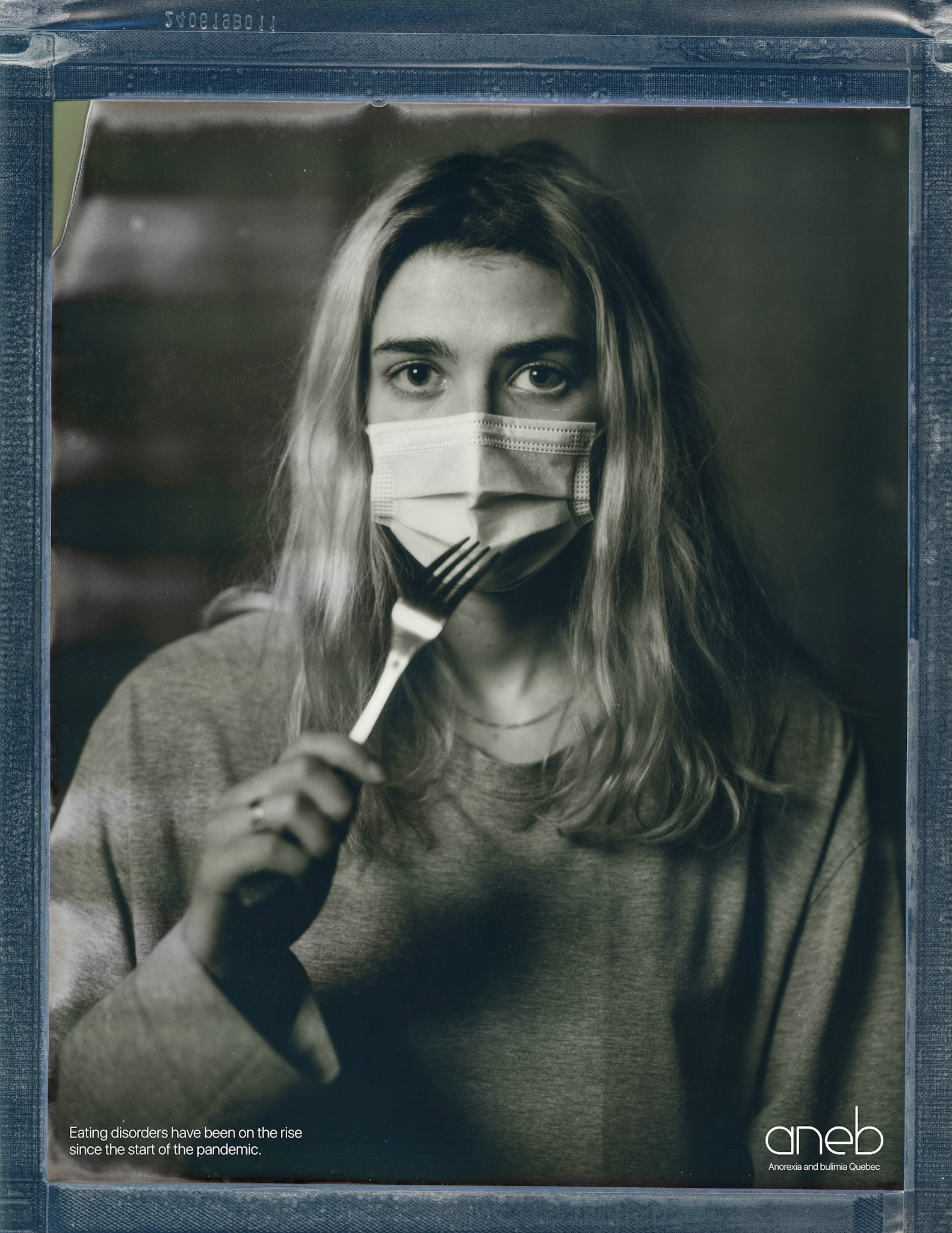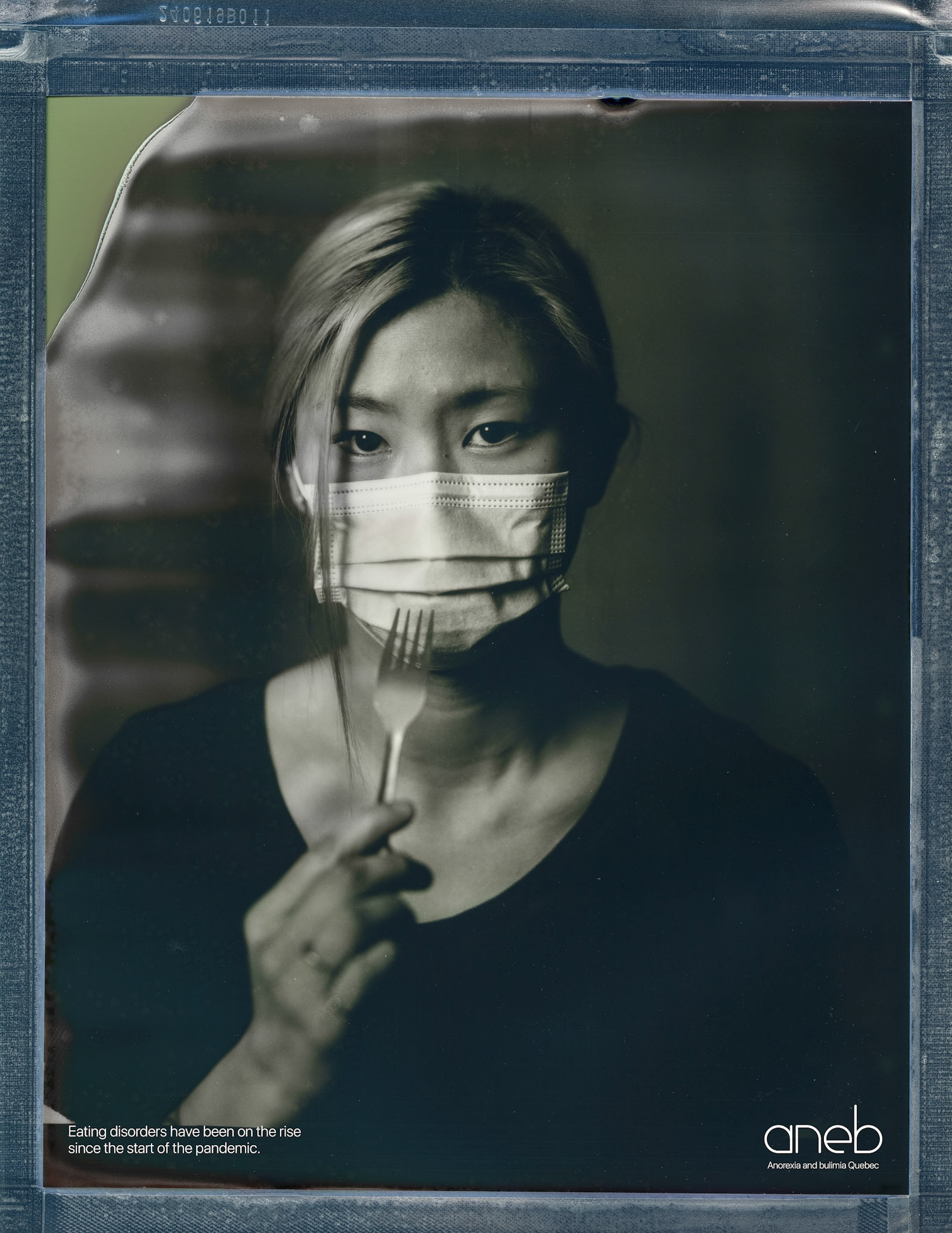 CLIENT
 Aneb 
•
TITLE
 Pandemic 
•

 AGENCY
 Cossette, Canada 
•

PHOTOGRAPHER
  Olivier Staub 
• 
PRODUCER
  Celine Ceillier 
• 

PRODUCTION
  Les Enfants
• 

CREATIVE DIRECTOR
Sonia Girouard 
• 
ART DIRECTOR  
Jasmin Brochu